Best Dual Diagnosis Rehabilitation Treatment Centers in India
"Mental illness and Addiction can be considered as two sides of the same coin. If you don't get treatment for both of them together, it is not possible to beat either."
At Tulasi Health Care's dual diagnosis treatment centres in Delhi, we promise to provide the best dual diagnosis and top quality dual diagnosis rehab to get over addiction and drug abuse simultaneously.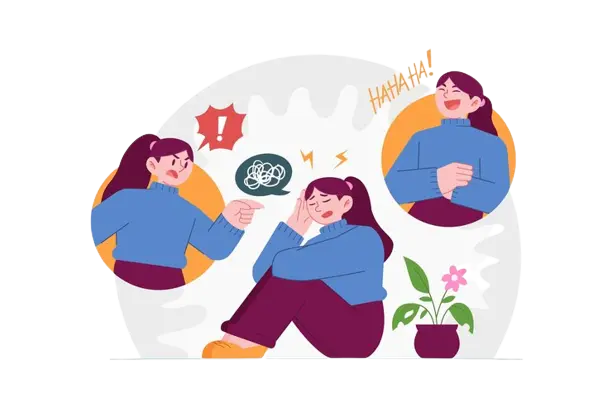 Dual Diagnosis Rehab Treatment Programs
At Tulasi Health Care's Dual Diagnosis treatment centers in India, you will get top quality rehabilitation for "Dual Diagnosis". We analyze the patient's history of substance abuse as well as mental disorders. There are many healthcare professionals and dual diagnosis rehabilitation centres in India who fail to provide the right treatment for co-occurring disorders. They have not been successful because they fail to diagnose the root cause of addiction-cum-mental illness. If only addiction is treated, it is not possible to treat the patient completely. Therefore, it is necessary to provide treatment for both mental illness (es) and addiction simultaneously to get optimal results.
At our Dual Diagnosis rehab centres, the treatment starts with detoxification. When the body is free from toxins, the rehab process is initiated. Our expert health care professionals at our Dual-diagnosis treatment centers provide counselling to encourage healthy activities. Yoga, meditation, dance, music therapy and various types of programs are conducted to get life back on to the right track. Life-skills training involves participation in social activities, emphasis on value of family relations and reinstatement in society.
Our rehabilitation program for dual diagnosis has benefited a large number of patients. They are now living normal lives. So, contact us to know more about our programs for addiction and mental illnesses.