Alcohol and Drug Rehab in Gurgaon
Tulasi Healthcare is the best Alcohol and Drug Rehab centre in Gurgaon. Inaugurated in November 2020, the 125 bedded modern facility has state-of-the-art infrastructure along with top notch medical experts making it one of the most sought after treatment center for Alcohol and Drug Dependency in the whole of North India.
The round-the-clock availability of medical and paramedical staff along with the mental health professionals ensures that the treatment seeker is provided with a seamless medical care experience so that they can recover at the earliest. 
Rehabilitation Centre in Gurgaon
Our Alcohol and Drug Rehab in Gurgaon focuses on providing a holistic treatment for recovery with an emphasis on relapse prevention and psycho-education of the patient as well as the patient's family as to measures to be taken for managing the situation in case of relapse.
Our Mental Health Professionals include experts in the fields of Psychiatry and Psychology who have been selected based on their ability to carry out their duties as per the standards established by Tulasi Healthcare and they undergo periodic training and performance evaluation to ensure that high quality treatment is provided to the clients. 
The team of psychiatrists decide the best possible medication plan to help the patient transition from the withdrawal state to the initial recovery stage. After Which the team of psychologists work alongside the psychiatrists to help the patient with their long term recovery.
We believe that along with medication, psycho-education and counseling, the 12 step program is of immense and indispensable help when it comes to recovery. The support group of this spiritual program composed of people who have recovered and of those who are in recovery provides the patient with the strength and the faith to go through the ups and downs of life in recovery.
An Indoor stadium with a provision for badminton, football, cricket and basketball. Table tennis, pool and billiards tables alongside a gym ensure that the patient has an opportunity to work on their physical health as well as indulge in recreational activities which boost recovery. A yoga instructor helps the patients with individualized as well as group yoga sessions as per the individuals requirements.
Regular follow-ups of discharged patients help ensure the efficacy of treatment. Family centric approach improves the interpersonal relationship of the patient and their family thereby countering emotional triggers at home. Living up to our motto of truly "Restoring Families and Saving Lives".
Our Team of Experienced Psychiatrists
Experienced team of psychiatrists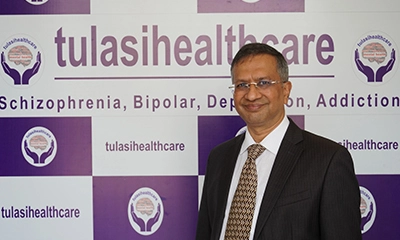 Dr. Gupta is an eminent psychiatrist with over 24 years of experience. He has been working actively as a consultant and advisor in the areas of mental health and substance abuse for the Ministry of Health and Family Welfare and with NITI Aayog. He is an active member of the central Mental Health Authority and was a panelist who reviewed the Mental Healthcare Act 2017 enacted by the government. 
Dr. Ratna is an experienced psychiatrist. He has been working at Tulasi Healthcare as a consultant psychiatrist. He has completed MD-Psychiatry from PGIMER chandigarh. He has been primarily working in the area of adult psychiatry, but he also has keen interest in child psychiatry. He has treated persons with mood disorders, substance use disorders, psychosis, anxiety disorders, dual diagnosis and relationship issues.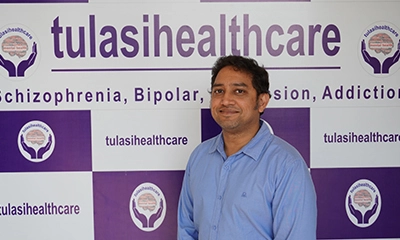 Dr Anil Kumar (MD Psychiatry ), is a experienced psychiatrist and psychotherapist with experience in diagnosing a broad range of psychiatric disorders and providing appropriate guidance.