Get better care for your
Mental Health
At Tulasi Healthcare psychiatric hospital & rehab centre in Gurgaon Delhi, treatment is carried out for alcohol & drugs' addiction and for all mental illnesses including Schizophrenia, Bipolar disorder, Depression and other psychiatric illnesses by means of medication and comprehensive rehabilitation
Satisfied Patients
Man Hours Invested
Mental Health Experts
Beds
Why Choose Our Rehabilitation Centre
Tulasi Healthcare - Best Rehab Centre in India
We, at Tulasi Healthcare, have been dedicated to the cause of saving lives of individuals with mental illness, reinstating them in society and restoring their ties with their families. Our team at Mental Hospital comprises experienced Mental Health Professionals including expert psychiatrists and clinical psychologists. We follow a patient-centric approach for the treatment of psychiatric illnesses and addiction, integrating medicinal treatment with psychological intervention, tailoring the treatment in accordance with the patient's needs and requirements.
20+ years of experience

Largest Team of Mental Health Professionals

Intensive Inpatient Programs and Structured Outpatient Services.
OUR TEAM
Psychiatrists and Psychologists
News & Awards
Frost & Sullivan Best Practices Award
Tulasi Healthcare has won the Frost & Sullivan Best Practices Award in the Indian Mental Rehabilitation industry.
Billing & Insurance
Insurance Partner
Tulasi Healthcare psychiatric hospital & rehabilitation centres in Gurgaon & Delhi is now empanelled with SBI General Insurance and Future Generali Insurance for cashless treatment of patients with mental health problems.
Frequently Asked Questions
FAQ's
We receive lots of emails from concerned family members and patients regarding mental illness and addiction problems and their respective treatments Following are a few questions which are usually asked:
Yes it is. With proper psychiatric treatment and psychological intervention, all mental illnesses are treatable.
The frequency of medication and the period over which it is administered, both depend on the kind of mental illness being treated. In a few cases, medication can be stopped after sometime but there are certain illnesses that might require medication for a long term or for life.
Like medicines, counseling plays a pivotal role in the treatment of mental illness(es). It helps the patient overcome his/her mental illness and regain control of his/her life.
Patients who are suffering from addiction to drugs, alcohol and/or any narcotic substance are admitted to rehab centre. Patient undergo treatment which includes medication & psychotherapy or combination of both.
Our inpatient rehab centre provides detoxification for alcohol, heroin, meth, benzo (benzodiazepine), opioids, and other narcotic substance. We also treat addictions for prescription painkillers, sedatives.
Aftercare makes the patient transition back to normal life easier. Tulasi Healthcare rehab centre has two aftercare programs one is digital & another is offline. These programs allow patients to live sober life and continue to work. There, you'll participate in a 12-step treatment program that you can continue after your care.
Psychiatric Hospital & Rehabilitation Centre
Tulasi Healthcare Best Psychiatric Hospital & Rehabilitation Centre in Delhi, Gurgaon, India
Why Choose Tulasi Psychiatric & Rehab Centre in Delhi, Gurgaon, India
Our team comprises of a group of psychiatrists & psychologists who operate out of psychiatric hospital & Rehabilitation Centres located across Delhi-NCR. At Tulasi Healthcare leading rehab centre, the emphasis is on the treatment of mental illnesses and substance abuse disorders. Since Tulasi Healthcare's inauguration in 2002, it has been dedicated to the cause of saving the lives of individuals with mental illness, reinstating them in society, and if need be, restoring their ties with their respective families.
Tulasi Healthcare follows a patient-centric approach to mental illnesses and addiction treatment by integrating psychiatric treatment with psychological intervention. Our 12-step drug and alcohol abstinence program and family therapy are time-tested and have always produced optimal results. The treatment in Tulasi Healthcare is tailored in accordance with the patient's needs and requirements.
Leading Rehab Center in Delhi, Gurgaon
Research has shown that patients who are in continuous support and care after In-patient treatment are more likely to remain functional in the long term. With that in mind, our daycare programs for the psychiatric and addiction patients cater to their specific needs in order to guide, encourage and fully support them. Timely follow-ups have been efficiently helping our patients to remain productive and adjust well. We offer treatment to patients from diverse backgrounds and from all tiers of the socio-economic strata. Depending on the financial feasibility, a family can choose from any of the centers operating in Delhi NCR.
Our LATEST BLOG
Stay Updated To Our Blog & News
Help Erase Stigma You can change attitudes about mental health by learning more and sharing our educational resources with your friends and loved ones.
What is menopausal Anxiety? Menopause is a natural phase; it is the end of reproductive years in a woman's life....
Read More
TESTIMONIALS
What Our Patient's Say
A word from patients treated by our mental health professionals.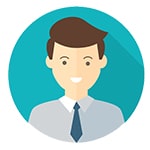 Tulasi health care have a great team of professionals & they know there job very well. Excellent arrangements for security, food, home away from home. They provide best treatment for psychiatric illness. One of my friend had very good experience here.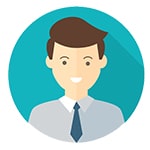 Best psychiatric hospital & rehabilitation center. Counsellors and psychiatrists look after patients very well. After treatment I'm in control of my life. Thanks to Dr. Gorav Gupta and his team of psychologists and psychiatrists. Recommended to visit if you have any mental health issues.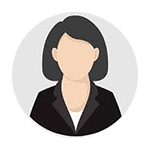 Got good treatment for mental health and psychiatrists are really helpful. Great facilities and each and every person is cooperative. Tulasi Healthcare is best rehab centre in gurgaon.