Naltrexone: An Opiod Antagonist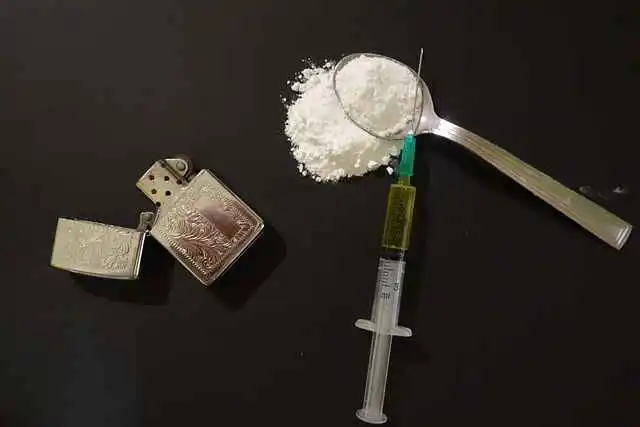 Medications for Drug Addiction
Naltrexone is a drug used as a complete treatment solution for drug abuse and alcoholism. Naltrexone and recovery choices makes an excellent combination to fight addiction. It belongs to a class of drugs known as opiate antagonists. It is available under the names of Revia, Vivitrol and Depia.
Naltrexone blocks the parts of the brain that "feel" pleasure after drinking or drug abuse. Slowly it reduces the desire of drinking or drug abuse. The drug should be taken according to the advice of a doctor otherwise it may cause withdrawal symptoms and side effects.
The medicine can be taken orally and intravenously. Intravenous is mostly recommended to treat patients addicted to heroin, morphine and other opioids. It is not used to treat drug overdose.
Naltrexone is not the solution but in combination with rehabilitation, counseling and support groups helps in achieving sobriety. Research has documented that patient who are on naltrexone have a 2 times higher incidence of remaining clean and abstinent than being on a placebo alone.
It helps in alcoholism by
Reducing craving
Reinforcincing abstinence
If a person slips while taking naltrexone, it reduces the tendency to drink
Dosage
In opioid dependence,after 7-10 days narcotics free period or a negative urine test for opioid, 25 mg is recommended initially and after observation for an hour, 50 mg may be recommended once daily. The treatment duration with the drug varies from patient to patient. According to recommended therapy plan, naltrexone may be administered: 100 mg every other day, 150 mg every third day or 150 mg on Monday and 200 mg on Thursday. Alcohol dependence patients are administered 50 mg daily, though some patients may only require to take 25 mg daily the drug.
Alcoholism & Naltrexone
In Alcohol dependence patients when trying to detox, naltrexone is administered to lessen the withdrawal symptoms like insomnia, shaking, vomiting and nausea. As Naltrexone blocks the brain areas that gives pleasure while drinking, it is important to avoid any types of narcotics such heroin, morphine or codeine. Also avoid any cough syrup medicine that has codeine. Including them can worsen the withdrawal symptoms. Alcohol dependence treatment with naltrexone goes for 12 weeks or more.
Heroin & Naltrexone
If a patient is detoxifying rapidly from opioid dependence, Naltrexone may be prescribed. Rapid detoxification is a medical procedure in which the patient is under anaesthesia and naltrexone is given to induce opioid withdrawal.The process makes the opioid withdrawal symptoms last for hours instead of days.
Side Effects
Naltrexone has side effects if taken without doctor recommendation, overdose and without precautions.
The drug may be toxic if large doses are taken. It can cause damage to the liver. Before and during the treatment with medication, it is must to do liver function test monthly.
It may cause heroin withdrawal symptoms if it is administered when the body is not completely free from the drug abuse.
Common side effects:
 Difficulty in breathing
Insomnia
Anxiety
Cramps
Vomiting
Low energy
Headache
Less common side effects:
Loss of appetite
Constipation
Thirstiness
Dizziness
Depression
Low energy
Decreased potency
Allergy and drug sensitivity
Contraindications:
Pregnant women
Liver and kidney damage
If there is not enough alcohol or drug free period before starting it
Patient due for elective surgery which may require adminstration of opiods should stop it at least 72 hours before surgery.
Now –a –days naltrexone is also available in form of implants and depot preprations as intramuscular slow release injections,where the drug is gradually released over a period of time in the bloodstream. Naltrexone implants have also shown a remarkable recovery for patients on opiods . such preprations are advised for patients whose compliance is poor.
For queries write to us on [email protected]